Let's make a difference.
We build free & open source tools for community champions, health equity advocates, and people determined to pave new pathways – just like you! See just how easy it is to launch your own planning tool with a few minutes and a spare web server.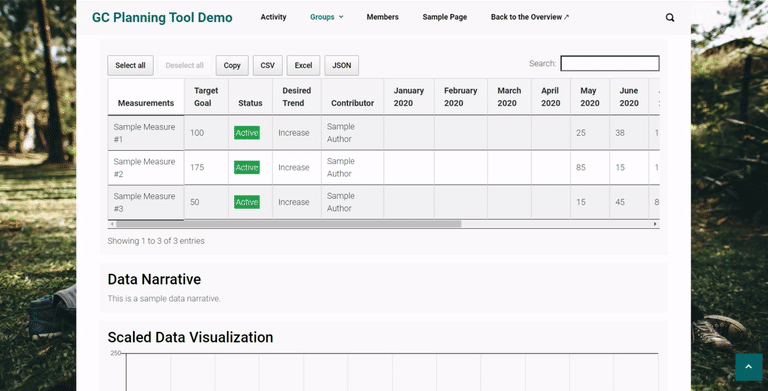 DIY in less than 5 minutes.
Once you've registered your domain name and selected a hosting provider, you're ready to roll.
(Need help finding a domain name or hosting provider? See FAQs below.)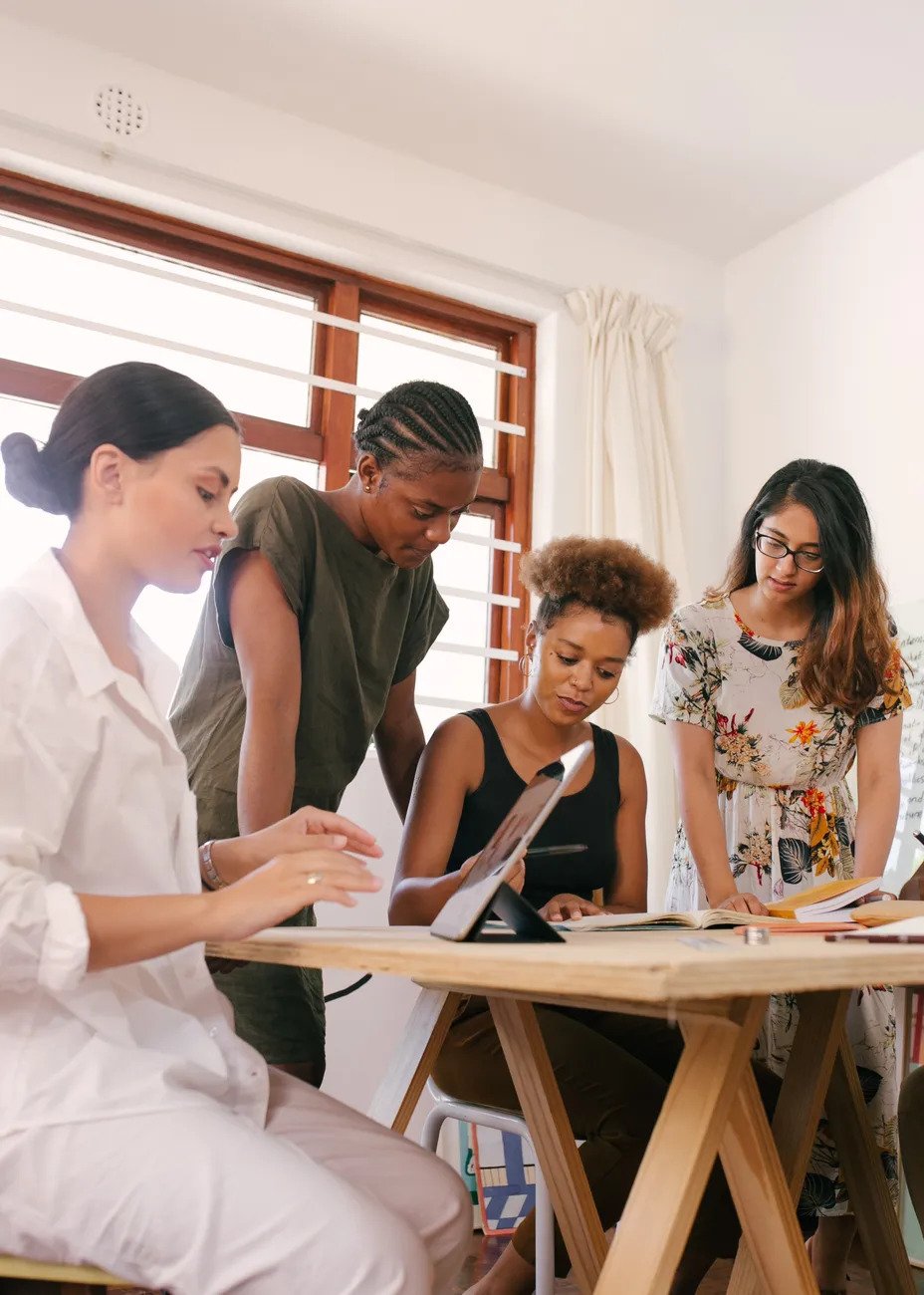 1. Install WordPress & BuddyPress
Most shared hosting providers offer a 1-click WordPress install (Softaculous or Installatron). Otherwise, visit https://wordpress.org/support/article/how-to-install-wordpress/ for instructions on installing WordPress. Once you've installed WordPress, navigate to your backend at yoursite.com/wp-admin, install the BuddyPress plugin, and configure BuddyPress under Settings -> BuddyPress. (Ensure that the members, user groups, and friends features are enabled.)
2. Install the Planning Tool
Navigate to yoursite.com/wp-admin, and install the planning tool by searching for Garrett County Planning Tool. Once you've installed the plugin, activate it, and you're finished with the technical installation!
3. Configure Your Planning Tool
Navigate to yoursite.com/wp-admin and you will see a new tab called GCPT. This tab hosts the options for the planning tool. The most important fields are date, number of measures and priority focus areas. Beyond that, feel free to get creative!
Frequently Asked Questions
Where can I get a domain name and/or a hosting provider (server)?
The planning tool is free and open source. To properly utilize the platform, each installation needs a domain name and web hosting. Most installations stand-up a new domain name utilizing equitable community engagement practices that reflect community collaboration. A best practice is to incrporate the name of your county or city, rather than a specific agency. The Garrett County Planning Tool can be found at mygarrettcounty.com.
Domain names can be purchased from: GoDaddy (https://www.godaddy.com/), NameCheap (https://www.namecheap.com/), Google (https://domains.google/), or many other providers. Domain names renew on a yearly basis, so it's best to check the renewal rates with each provider, and ensure that they are reputable by searching for reviews. Estimated domain cost for most installations is $10-$12 for the first year, and $12-$18 for each following year depending on the registrar and the domain extension. Some extensions are more expensive than others, so it's best to compare costs, but we have found that .com and .org are optimal for the planning tool's purpose.
Web hosting can be purchased from: GoDaddy (https://www.godaddy.com/), NameCheap (https://www.namecheap.com/), HostGator (https://www.hostgator.com/), or many other providers.
Web hosting plans are available for a variety of terms: monthly, annually, tri-annually, etc… It's also best to check reviews your web hosting provider as well as the associated renewal rates. Estimated hosting cost for most installations is $10-$20 per month or annual pricing from $49.99 based on the provider.
Previous versions of the planning tool (UCPT & early GCPT versions) required advanced hosting packages with large RAM allocations. The planning tool has since been optimized significantly, and now functions well on *most* shared hosting plans. Depending on the number of simultaneous users you will be engaging with, we recommend a mid to top tier shared hosting plan, while a virtual or dedicated server is no longer needed unless supporting a very large metropolitan installation.
Due to the advanced user configurations required for the GCPT, we do NOT recommend the optimized WordPress.com hosting platform. This is designed for traditional websites, and is more difficult to configure than shared hosting providers for new users.
Is this really free? What's the catch?
Because of the generous contributions of the Robert Wood Johnson Foundation (through a PHNCI, a division of PHAB, 21st century innovations granting program), we were able to take the core of the Garrett County Planning Tool, our standard bundled software, and make it open source so that any community has access to it for FREE.
There's no catch – we're simply passing it on so other communities can be a force for good. The planning tool is there for everyone, regardless of budget.
Where can I find more information?
Advanced open source documentation and related materials are available at https://population.health.blog. You can also find related repositories on GitHub by searching for GCPT (current release track) or UCPT (previous release track).
Why do I need this?
The health of our community depends on how well we work together. Our primary purpose in building the Garrett County Planning Tool is to give everyone an opportunity to share their voice by connecting to help improve the issues that matter most to all of us!
We're a dynamic team from rural Garrett County, Maryland that recognizes the value of authentic community engagement, and we want to share that gift with everyone.
Who is using this? Health Departments? Community Organizations?
The original pilot was built with love in Garrett County, Maryland, and is the largest installation to date. The Garrett County Planning Tool (original) can be found at https://mygarrettcounty.com.
Other replication sites can be found at: Allegany County, Maryland (alleganyspeaks.com), District of Columbia – DC (ourhealthydc.org), Medina County, Ohio (livingwellmedinacounty.com), Flathead City-County, Montana (flatheadforward.com), Clackamas County, Oregon (blueprintclackamas.com), South County, Rhode Island (ourbodiesminds.org), Cecil County, Maryland (mycecilcounty.info), and more!
Replication sites are common from health departments because of the numerous requirements the tool checks off for public health accreditation efforts, such as: community health improvement plans and performance management. Interest and inquiries are also common from community organizations, counties, towns, hospital systems, colleges, libraries, and non-profits.
Who can I contact if I need help? Just in case. 😉
It's up to you! We invite you to take the FREE standard version and capture community engagement, empower stakeholders to collect hyper local data, and improve population health.
If you need implementation assistance along the way or want to build custom components specific to your agency, community, etc…, use the button below to reach out to our team for additional information.
Work with us.
Need a little extra help? Have an idea to build something even better?
Want to extend the reach or functionality of your tool?